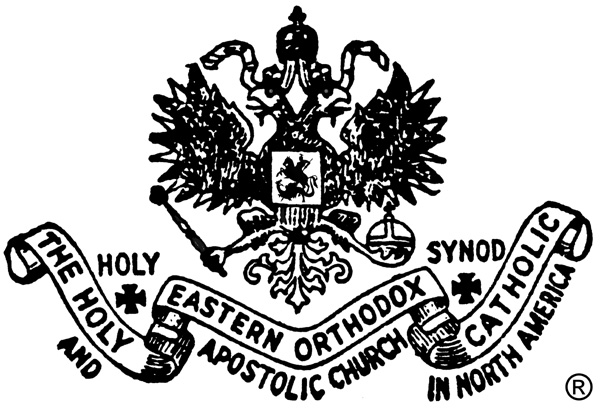 The Holy Eastern Orthodox Catholic and Apostolic Church in North America
Canonically Established Feb. 2, 1927
Incorporated Feb 1, 1928
This is the website of former Metropolitan, Archbishop Victor, who was the successor to Abp. Aftimios Ofiesh of blessed memory. As Corporate and Synod President Abp. Victor headed the Church for over 10 years and remains on the North American Holy Synod.
NOTICE:
This website contains historic Church information
of
The Holy Eastern Orthodox Catholic and Apostolic Church in North America.
Written by Archbishop Victor
former Metropolitan Primate of
THE HOLY EASTERN ORTHODOX CATHOLIC AND APOSTOLIC CHURCH IN NORTH AMERICA
DISCLAIMER
Due to all the false and misleading claims by members of the independent movement who state they are us, are us under a different name, claim our history and lines of Apostolic succession in an unorthodox manner or just use our name but admit directly or indirectly to being old catholic we have had to put together a list of as many as we have located who make these claims.
THEOCACNA - 1997 - 2009
Archbishop Victor has put a great deal of work into the Churches growth. THEOCACNA is active in the United States, has had clergy in Canada and Britain and have clergy in Africa and a new mission in the Philippines. The members of the North American Holy Synod are educated Orthodox clergy.
This page also speaks of the efforts of Archbishop Victor to protect THEOCACNA, The Holy Eastern Orthodox Catholic and Apostolic Church in North America, the original American Orthodox Catholic Church that was headed by Archbishop Aftimios Ofiesh, from the Schismatic SCOBA Orthodox and from the Independents who would falsely claim to be THEOCACNA under any name.
Links
A Tough Position Taken
It has been said that Archbishop Victor played hardball as Metropolitan for about 10 and a half years. One reason for this is because he is Orthodox and follows Orthodox canons and traditions. He will continue to act to defend the Church from the lies of members of the independent movement who continue to claim they are us since we are the original one and only 1927 canonically established American Orthodox Catholic Church.sm
Name and Logo
Our Service Mark
Recently the Church received correspondence claiming that our logo, and maybe our name, might not be ours and that we cannot claim our own name as a Church service mark since some individual claimed it was in the public domain. The law says we can legally claim our name and logo and we do. As of 1932, after 5 years of ownership, our name and logo were ours under common law in the United States. Under 15 USC 1065 we claim our Legal and statutory right to our name and logo as it was our Registered Service Mark over 7 years and the law states once its owned 5 years it is legally yours.
The law does not require a continous registration of a service or trademark. Use and ownership for 5 years gives you full ownership. We have had the name since 1927 and claim commonlaw ownership since 1932. We claim Ownership under the law since we registered the name with the USPTO in 2000 and our service mark (name and logo) were legally ours as of January 2005. 15 USC 1065
NOTE:
We denounce anyone, not part of this Church, who claims our name, our history or our lines of Apostolic Succession. They are clearly in the independent movement and not orthodox.
We claim legal ownership of our names that are the claimed or registered service marks of this Church.
P.O. Box 121
Sudan, Tx. 79371 USA
Copyright 2008, 2009 Victor Prentice
All Rights Reserved

Do not copy or link to without written Permission