The Holy Eastern Orthodox Catholic and Apostolic Church in North America
American Orthodox Catholic Church

A Canonically Established Eastern Orthodox Church
This Church was canonically established on Feb. 2, 1927 by the Synod of Bishops in North America of the Russian Orthodox Church (Moscow Patriarchate). The "New World" was assigned as our jurisdiction. North America is our jurisdiction, Central and South America is our Mission Territory. Since the "New World" was the mission territory of the Russian Church they were canonically in charge of the "New World" and therefore the only Church that could establish the American Orthodox Catholic Church. All other Orthodox Churches are guests in our Jurisdiction.
Update
Before you continue please read this statement. This is not up for discussion. We are the one and only American Orthodox Catholic Church - (short name for) The Holy Eastern Orthodox Catholic and Apostolic Church in North America that was canonically chartered by the Russian Synod in North America and headed by Archbishop Aftimios Ofiesh. This Church continues today. We are the original 1928 corporation!
All the independent groups who claim to be us by using one of our names, claiming to be us but under another name and who claim to be us based on their lines that trace back to Ignatius Nichols are in no way associated with us, are not us and have no apostolic succession from us. We deny they are even Orthodox! Since we exist and continue they cannot be us. When they or the ethnic schismatic jurisdictions attack us and Abp. Ofiesh of blessed memory they prove their unchristian nature by their actions!
- - - - - + - - - - -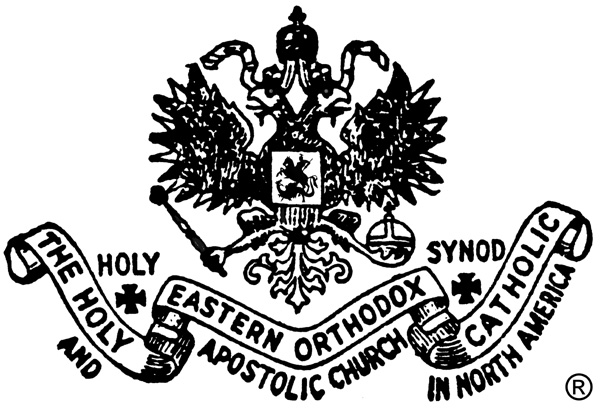 We Rejoice in God
-----------
This Church is in need of a Benefactor. Some financial assistance is needed in order to purchase some property for our National Cathedral and for a monastery-seminary. Anyone who may wish to help us should email or call us.
We seek qualified candidates for Deacons and Priests.
Welcome and thank you for visiting our site. You may wish to browse the other site's of The American Orthodox Patriarchate. Some of the links are at the bottom of this page.
We have a petition for a concordat of communion pending with a SCCOBA Church. We already have a letter from a Roman Catholic Diocese (see our documents page).
We are a traditional Orthodox Church. We were established as an Eastern Orthodox Church but now we mainly use the Western (St. Andrews) Service Book.
A. We do not gay bash, and we do not share the altar with gay or female clergy, nor do we share the altar with non-orthodox catholic clergy. We recently received some comments about this statement. We stand by this as we believe this is supported by Holy Scripture and the Rudder. This is not gay bashing, but a theological statement as to our Churches position on this matter.
B. We do not support war and the killing of innocent americans in the name of military service for any reason and especially for the rich to get richer by increasing our cost of living such as higher gas prices due to man made oil shortages and arab price gouging.
C. We condemn the political leaders and drug companies who overcharge the US citizens for their medications while we support and finance their research and then they sell the same drugs for much lower prices outside the U.S. and we understand have their manufacturing plants offshore for the cheap labor.
The majority of the clergy and directors oppose Capital punishment.
CONTACT INFORMATION:

Archbishop Victor

Mailing Address:
P.O. Box 121,
Sudan, Tx. 79371 USA

1-806-227-2214

The Holy Eastern Orthodox Catholic and Apostolic
Church in North America
American Orthodox Catholic Church



E-Mail Adddress:
theocacna@webtv.net
Comments about this web site may be submitted to: info@theocacna.org
The Patriarchal logo? and graphics on this site may not be transferred or used on other World Wide Web sites without permission.
The material on the domains are copyrighted 1999-2010 Most Rev. Victor Prentice
No part of this site -- including the content, photographs, logos, or other graphics -- may be utilized or reproduced in any form or by any electronic or mechanical means, (including transferral to other web sites, photocopying, recording, storage in a datebase or other information retrieval system), without express, written permission. All rights are reserved under international copyright conventions.