Welcome

Thank you for visiting our website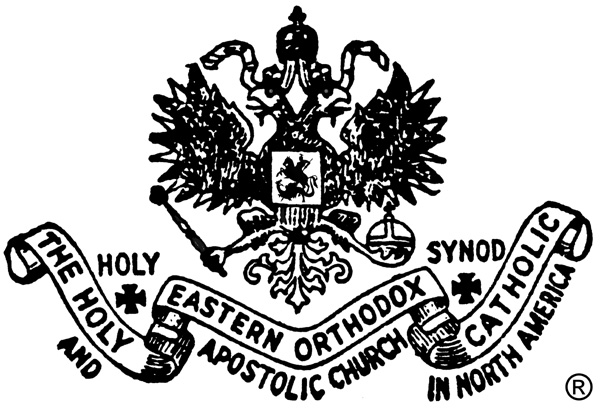 + Go ye into all the world and preach the gospel to every creature. +
~ ~ ~ ~ ~ + ~ ~ ~ ~ ~
The American Orthodox Patriarchate
Established by the North American Holy Synod of
THE HOLY EASTERN ORTHODOX CATHOLIC AND APOSTOLIC CHURCH IN NORTH AMERICA
**American Orthodox Catholic Church** SM
Update
Before you continue please read this statement. This is not up for discussion. We are the one and only American Orthodox Catholic Church - (short name for) The Holy Eastern Orthodox Catholic and Apostolic Church in North America that was canonically chartered by the Russian Synod in North America and headed by Archbishop Aftimios Ofiesh. This Church continues today. We are the original 1928 corporation!
All the independent groups who claim to be us by using one of our names, claiming to be us but under another name and who claim to be us based on their lines that trace back to Ignatius Nichols are in no way associated with us, are not us and have no apostolic succession from us. We deny they are even Orthodox! Since we exist and continue they cannot be us. When they or the ethnic schismatic jurisdictions attack us and Abp. Ofiesh of blessed memory they prove their unchristian nature by their actions!
- - - - - + - - - - -
NOTICE:
This website contains Historic Church information
of
The Holy Eastern Orthodox Catholic and Apostolic Church in North America.
Who we are
We are the First Canonically Established Orthodox Church that was established in and for the New World or North America. We were chartered Feb. 2, 1927 by the Russian Orthodox Synod of Bishops in North America. They appointed one of their own, the Syrian Archbishop Aftimios Ofiesh to head the new American Church. We were incorporated on Feb 1, 1928 by Abp. Ofiesh.
~ ~ ~ ~ ~ ~
We now have documented proof, not only from our archives but also from the ethnic Orthodox in America, that no independent groups claiming to be the Society of Clerks Secular of St Basil or the AOCC are or could be us under any name. All such claims are clearly false. Continued claims are lies and proof these episcopi vagants are frauds.
~ ~ ~ ~ ~ ~
+ Synod Note +
July 24, 2008 was the 42nd Anniversary of the repose of Archbishop Aftimios Ofiesh of Blessed Memory.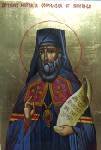 Icon
Archbishop Aftimios Ofiesh
Martyr & Confessor of America
Ofiesh Links
Note
Regarding the many claims by non-orthodox, independent church clergy, who claim their lines trace back to this Church. In Orthodoxy when a bishop leaves the Church he leaves "ALL" authority. Simply stated when any member of the Orthodox clergy leaves the "orthodox" Church, unlike the Catholic and Old Catholic Churches, he no longer has any sacramental authority. Should he start an independent Church or join another Church he must be ordained and consecrated into that Church since he is starting over. His lines of Apostolic Succession from the Orthodox Church do not go with him.
In the case of Ignatius (Wm A.) Nichols, a former Auxiliary bishop of this Church from Sept. 1932 to June 1933, when he left to marry he left with no authority to act in the name of this Church since he had no sacramental authority. All later acts in the name of the Holy Orthodox Church in America were done with no authority from this Church. He became a pastor of a congregational Church in 1942 and died in 1947.
In the case of Bp. Sophronius he did not consecrate anyone with Metropolitan Noli assisting him as some would claim. The certificate was signed by Noli on Noli's letterhead.
+ + + + +
We welcome you to Western Rite Orthodoxy.
We seek members and clergy from all walks of life. If you have no Church home please consider us.
~ ~ ~ ~ ~ + ~ ~ ~ ~ ~
Invitation to join us
Seeking a new Church home?
As a canonically established Orthodox Church who is recognized by both the Roman Catholic Church and the Episcopal Church USA we are the closest Church to the old world ethnic Churches available today. We are not a uniate Church and are not under the Pope of Rome. We are under Patriarch Nikon of the American Orthodox Patriarchate. Most non-scoba orthodox today in this country make various claims about their status and recognition but appear to be part of the independent movement. Those who seek to be part of a sacramental Church outside the old world Churches need to look no further. America is our canonical jurisdiction! As the American Church we offer all in doubt, lost or those who have fallen away from their former Church a new home if they willingly submit to the Patriarch & Synod.
~ ~ ~ ~ ~ + ~ ~ ~ ~ ~
Liturgies
~ ~ ~ ~ ~ + ~ ~ ~ ~ ~
We also use "Catholic" as "Universal" since we are Orthodox from the old world Russian Church, Moscow Patriarchate.
In Remembrance
- - - - - - - -
We oppose war as an instrument of oppression and enslavement. We support our troops and we remember those who have given their lives in the Armed Forces.
The majority of the clergy and directors oppose
Capital punishment.
CONTACT INFORMATION:

Patriarch Nikon
American Orthodox Patriarchate




The Holy Eastern Orthodox Catholic and Apostolic Church in North America
American Orthodox Catholic Church



E-Mail Adddress:
patriarch_nikon@msn.com
Comments about this web site may be submitted to: theocacna@yahoo.com
The Patriarchal logo? and graphics on this site may not be transferred or used on other World Wide Web sites without permission.
The material on the domains are copyrighted 1999-2008 Victor Prentice.
No part of this site -- including the content, photographs, logos, or other graphics -- may be utilized or reproduced in any form or by any electronic or mechanical means, (including transferral to other web sites, photocopying, recording, storage in a datebase or other information retrieval system), without express, written permission. All rights are reserved under international copyright conventions.