Thank you for your request. Here are the latest results from the TARR web server.

Serial Number: 75746318

Registration Number: 2372649

Mark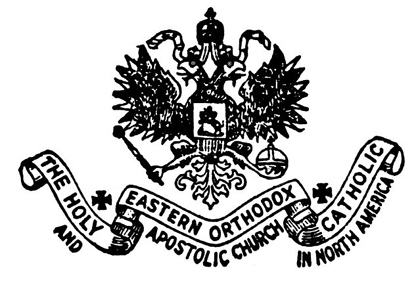 (words only): THE HOLY EASTERN ORTHODOX CATHOLIC AND APOSTOLIC CHURCH IN NORTH AMERICA

Current Status: Registered.

Date of Status: 2000-08-01

Filing Date: 1999-07-09

Registration Date: 2000-08-01

Law Office Assigned: TMO Law Office 110


---
CURRENT APPLICANT(S)/OWNER(S)
---
1. Holy Eastern Orthodox Catholic and Apostolic Church in North America, Inc., The

---
GOODS AND/OR SERVICES
---
evangelic and ministerial services and religious counseling


---
PROSECUTION HISTORY
---
2000-08-01 - Registered - Principal Register

2000-05-09 - Published for opposition

2000-04-08 - Notice of publication

2000-02-29 - Approved for Pub - Principal Register (Initial exam)

2000-01-22 - Response to office action

2000-01-13 - Non-final action mailed

1999-11-05 - Response to office action

1999-10-27 - Non-final action mailed - 1st action

1999-10-21 - Case file assigned to examining attorney


---
CONTACT INFORMATION
---
Address:
THE HOLY EASTERN ORTHODOX CATHOLIC
APOSTOLIC CHURCH IN NORTH AMERICA, INC
P.O. Box 477
MTN VIEW AR 72560
US



Registration cancelled 2007

USC requires 5 years of use to prove ownership.

Ownership under common law 1927 to 1932 makes this our common law service mark

Registration from 2000-2007 proves our legal ownership

Continous registration is not required to own a service mark.
---